Lower School : Grades K3-4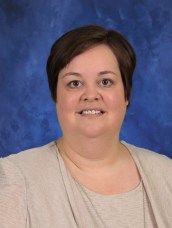 Amanda Archer
Primary & Elementary Principal
WCS offers a three-dimensional educational program for its students. It consists of an Academic Development Program, a Spiritual Development Program, and a Student Activity Program. Each one of these three dimensions receives equal attention in application in our two Lower School departments: Primary and Elementary. Students of all ages receive instruction through varied experiences and utilize planned and proven methods to elevate them to a greater level of education — spiritually, formally, and practically.
Primary Department: K3-1st Grade
Academic Dimension
K3-K4 teachers use the High Reach Learning Curriculum to reach higher, grow stronger and educate the whole child in a spiritual environment. The curriculum is based on sound educational theories of child development and learning. It promotes reading and math readiness, emerging language skills, and fine and gross motor skills.
The kindergarten reading curriculum is a combination of whole language and phonics instruction. Teachers use a variety of developmentally appropriate activities, including the Journeys curriculum, to prepare students to read, write and develop language skills. Students receive both whole group and small group instruction to give them the skills and tools they need to be successful readers. The mathematics curriculum features hands-on activities and current technology from the Go Math! curriculum provided by Houghton Mifflin Harcourt. Repetition and patterning skills are the hallmarks of this grade level and serve as a tool for students to retain new skills.
First grade uses the Journeys curriculum to teach students to love reading. This program includes the Accelerated Reader program to help students become confident young readers. Thirty minutes a day is set aside for independent reading to help students meet their individualized reading goals. Math is also emphasized through the use of the popular Go Math! curriculum, which emphasizes hands-on activities that help develop each student's higher-level thinking skills.
Spiritual Dimension
All students have daily Bible lessons. K3 and K4 focus on well-known Old Testament and New Testament stories.
Kindergarten classes focus on lessons from the Old Testament, beginning with the story of creation.
First grade classes spend the first part of the year reviewing the Old Testament. The balance of the year is spent studying the life of Jesus in the four gospels.
All students attend chapel three days per week and take turns leading other classes in praise and prayer. Chapel consists of Bible stories, "fun" singing and prayer.
Activity Dimension
Co-curricular classes are an intricate part of the Primary Department's educational philosophy. All students benefit from physical education, music, Spanish and art instruction, taught by teachers trained in their respective fields. Students also participate in a music performance during the school year.
Students are also introduced to computer and library skills. In addition to computer instruction, technology is integrated into the core subjects in the classroom. The library is available to students several times per week, both as a class activity and on their own to check out books.
Elementary Department: 2nd-4th Grade
Academic Dimension
WCS textbooks are approved by the Texas Education Agency, so all elements of the Texas Essential Knowledge and Skills (TEKS) are incorporated into the curriculum. This insures that students are prepared to continue their education in any public or private setting. All subjects are taught from a Christian perspective with a Biblical worldview.
Emphasis is placed on phonetic reading, language arts, and math skills through the use of the Journeys curriculum, Accelerated Reader, and the Go Math! program.
Instruction is often presented in a thematic approach. This method promotes critical thinking skills.
Language arts teachers combine a whole language and phonetic approach to teaching reading, writing, spelling and English skills through Journeys. Quiet time is provided every day so that students can spend time reaching their individual reading goals, which are monitored through the Accelerated Reader program. Ninety minutes of time a day is devoted to reading and language arts instruction.
Mathematics teachers emphasize mathematical concepts and computation skills using the Go Math! curriculum. Manipulatives are used extensively to enhance new concepts. At least 60 minutes per day is devoted to math instruction.
Science classes are taught with a hands-on method utilizing the Scott Foresman curriculum. Students explore science, where they learn to observe, predict and draw conclusions about the world around them.
Social studies extends from studying neighborhoods and the world around us in second grade to Texas history in fourth grade. Fourth grade students travel to Washington-on-the-Brazos to see where Texas was born.
Spiritual Dimension
Second grade classes study the Old Testament, beginning with creation and moving through the life of Moses.
Third grade Bible focuses on a student's use of the Bible and how to find a book, chapter and verse in Bible study. The curriculum explores the book of Acts, studying the establishment of the church and begins the study of the apostle Paul's missionary journeys.
Fourth grade Bible continues studying Paul's missionary journeys as chronicled in all of his New Testament letters. Spiritual training and practical lessons of Christian living are the focus of these daily Bible classes.
All Bible classes emphasize individual and group memory work.
Chapel is a special time three times per week where teachers and students alike join in prayer and singing, praising God for loving us. Students are used extensively to lead chapel activities. This leadership training develops personal awareness and self-confidence.
Activity Dimension
Co-curricular activities offered each week include music, physical education, Spanish and art. Students participate in two programs each year: a Christmas program and an end-of-year Fine Arts review. "Cantagiovana" is a special choral group for students in grades 4 to 6 who have a special interest in music.
Students also receive instruction in computer and library skills. In addition to computer instruction, technology is integrated into the teaching of the core subjects. The library is available to students several times per week, both as a class activity and for students to check out books. Also, one class period of library skills instruction is provided on a regular basis.