Upper School : Grades 9-12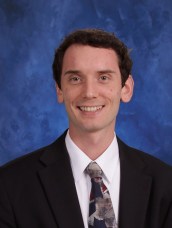 Nathan Wagner
Upper School Principal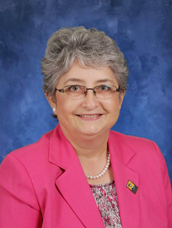 Gracie Greer
Upper School Assistant Principal, Curriculum & Instruction
WCS offers a Three-Dimensional Program of education for its students. It consists of a Spiritual Development Program, an Academic Development Program, and a Student Activity Program. Each one of these three dimensions receives equal attention in application, as explained in the following articles. Students receive instruction through varied experiences and utilize planned and proven methods to elevate them to a greater level of education – spiritually, formally, and practically.
Learn how WCS is taking STEM to a higher level.
High School Summer Reading
Each student entering grades 9-12 will be asked to read at least two books:
1) A spiritual enrichment text for "All" high schoolers will serve as an anchor text for chapels and Bible Classes
2) At least one grade level and/or course-assigned text
The literary selections will be used heavily in the first weeks of school, and students will be writing essays in response to their grade-specific text upon their return from summer break. Reading should be completed before the first day of school, and students will need to bring their assigned books with them to class.
NOTE: YOU WILL NEED TO PURCHASE THE ASSIGNED TITLES (ISBN numbers provided in parentheses).
All:     Do Hard Things: A Teenage Rebellion Against Low Expectations (978-1601428295)     Alex Harris
12th:  Beowulf (Translated by Burton Raffel; 978-0451530967)                                                 Anonymous
Grendel (978-0679723110)                                                                                              John Gardner
11th: Separate Peace (978-0743253970)                                                                                  John Knowles
10th: Wuthering Heights (978-0141439556)                                                                              Emily Brontë
9th:   Animal Farm (9780451526342)                                                                                        George Orwell
ESL ENG I:  The Invention of Hugo Cabret (978-0439813785)                                                Brian Selzrick
Academic Dimension
Academic Dimension
Degreed, certified Christian teachers stimulate intellectual curiosity among students through an accredited academic program that prepares them for high school. WCS students are provided opportunities for the development of clear, logical and effective communication skills.
All elements of the Texas Essential Knowledge and Skills (TEKS) are incorporated into the curriculum. This insures that students are prepared to successfully continue their education in any public or private institution.
All courses of study are college preparatory.
Pre-AP and AP classes are offered.
Students may choose from a variety of electives.
Students must complete one credit of Bible per year.
All subjects are taught from the Biblical perspective.
NOTE: Students who register for a class(es) in the Dr. David M. Lacey AP Program are responsible for purchasing the required textbook(s).
Courses Offered
Courses Offered By Department
Social Sciences
World Geography
AP Human Geography
World History
AP World History
U.S. History
AP U.S. History
Government/Economics (12th)
AP U.S. Government & Politics
AP Macroeconomics/AP Microeconomics
AP Psychology
English
English I
Pre AP English I
English (II, III, IV)
Pre AP English (II)
AP English Literature and Composition
AP English Language and Composition
Journalism
Mathematics
Algebra I
Geometry
Algebra II
Models of Math
Algebra III
Pre AP Pre-Calculus
AP Calculus AB
AP Calculus BC
AP Computer Science Principles
AP Statistics
Science/Technology
Integrated Physics & Chemistry
Biology
Pre-AP Biology
AP Biology
Chemistry
Pre-AP Chemistry
AP Chemistry
Anatomy/Physiology
Health Science
Physics
AP Physics
Engineering Design
Robotics
Foreign Language
Spanish
AP Spanish Language and Culture
Computer/Business
Accounting
Intro to Business
Physical Education
P.E.
Athletics
Health
Weightlifting
Cheerleading
Fine Arts
Art
AP Studio Art
Band
Chorus
Photography
Communication Applications (Speech)
Oral Interpretation
Debate
Bible
All students are required to successfully complete one credit of Bible per year.
Bible classes are specifically designed for high school students.
Other Electives
Office/Library/Dept. Aide
Courses may vary from year to year.
Student Activities Dimension
Student Activities Dimension
Students participate in areas listed below. WCS students compete in academics and athletics in the Texas Association of Private and Parochial Schools (TAPPS).
Band
Chorus
Drama
National Honor Society
High School Student Council
Fellowship of Christian Athletes
Interact Club
WCS-Sponsored Clubs
Tennis
Football
Soccer
Volleyball
Basketball
Baseball
Softball
Golf
Track
Cheerleading
Cross Country
Spiritual Dimension
Spiritual Dimension
Chapel assemblies, devotionals, class prayers and daily Bible classes are the standard at WCS. Students learn Biblical teachings and Christian principles. Teachers encourage students to develop Christian leadership skills for use in their homes, communities and churches. The Spiritual Life Leader leads chapel, retreats, prayer circles and small group activities. The campus Chaplain ministers to WCS families who are in need of spiritual support offering family counseling and seminars.
Student Safety
Student Safety
WCS operates a closed campus. All visitors, including parents, must sign-in and be identified.
All entrance doors except the main entrance are locked during school hours. Classroom doors are locked after class begins.
All classrooms have a two-way speaker system allowing teachers to communicate directly and immediately with the office.
A predetermined plan has been developed for fire, weather and emergency evacuation.
A staffed clinic is available to the students.