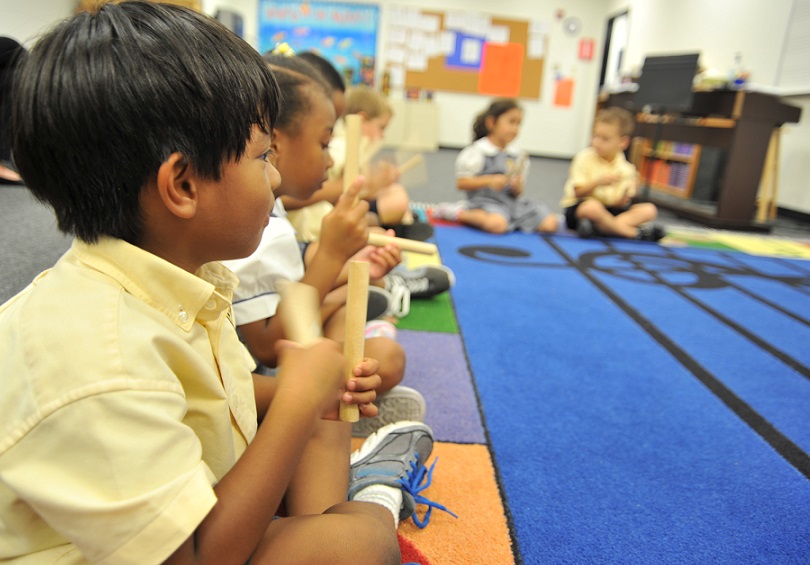 The accredited preschool program at Westbury Christian School provides a safe, nurturing environment in which 3 and 4 year olds can explore their natural curiosity while establishing behaviors for life-long learning.
Since 1975, WCS has offered families flexible options to facilitate their preschool student's transition from home to school. Full and half-day programs, including before and after-school care, are available five days a week to make drop off and pick up easy for even the busiest parents.
Full-day preschool program: 8:30 a.m. to 3:15 p.m.
Half-day preschool program: 8:30 a.m. to 12:30 p.m.
Complimentary before-school care (for full-day students): 7:00-8:30 a.m.
After-school care (for full-day students): 3:15-6:00 p.m.
At WCS, our team of committed Christian educators applies sound educational theories in exciting learning experiences that encourage and promote the acquisition of important age-appropriate skills and concepts key to kindergarten readiness, and beyond. Extracurricular enrichment classes – including art, music, physical education, Spanish and technology – reinforce daily lessons while exposing children to a full spectrum of intellectual and creative endeavors.
From age 3 to 12th grade, students of varying ethnic, religious and socio-economic backgrounds learn to work and play together at WCS in an educational environment that mirrors the increasingly diverse-yet-interconnected metropolitan city we call home. At every stage – whether preschool, elementary, middle school or high school – students at WCS receive a college-preparatory experience featuring challenging academics, vibrant spiritual life and comprehensive student activities to prepare them for success in every aspect of their personal and professional lives.
To help your preschool student begin preparing for a brighter future, come and see WCS "in action" at a Wildcat Wednesday open house on the first Wednesday morning of each month from October through May, or schedule a campus tour at a date and time most convenient for you.
Our admissions team would like to show you why preschoolers love being WCS Wildcats.
Take the next step and call today: 713-551-8100 ext. 1065.