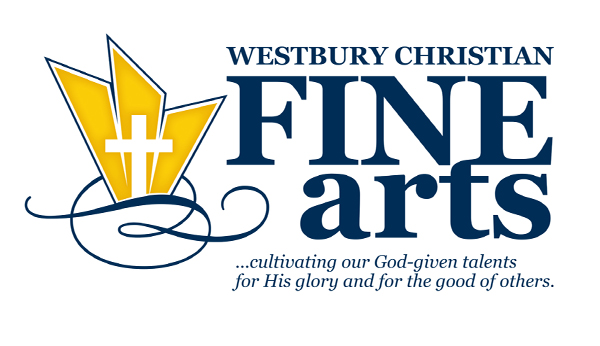 Friends of the Arts is a recognized WCS organization whose mission is to:
bring increased exposure to our growing Fine Arts Department and our school community at large
support and encourage each fine art student through tangible encouragement,
& to provide financial support for all components of the Fine Arts Department at Westbury Christian School
This includes all levels of Art, Band, Choir, Dance and Theatre classes and extra-curricular activities of our upper and lower school students and families.
This organization serves as a main fundraising organization through concession sales, program advertising, season ticket sales, and tax-deductible donation solicitations from families or corporations. We also offer volunteer opportunities to assist with events and support our Fine Arts students in their activities throughout the year.
Thanks to the Friends of the Arts, visitors to campus will see noticeable improvements that greatly benefit the entire Fine Arts department. A pipe & drape system better "frames in" our performances and gives our audience a more professional and intimate atmosphere to enjoy. The bands sit behind beautiful music stand banners for their performances. And the revitalized Fine Arts hallway features color-coordinated doors, decorative accents, and a gallery of student artwork and photos of our gifted performers.
We encourage you to partner with us for the benefit of our Fine Arts students by making an annual gift at any level you are compelled to participate at. Below are several suggested contribution levels and the added benefits you can receive with your contribution. Thank you for your consideration.
Please contact Director of Fine Arts Dena Swasey at dswasey@westburychristian.org if you or your corporation have questions, would like to volunteer, or would like to become a contributor to Friends of the Arts.
To learn more about the wonderful Fine Arts programs at Westbury Christian, be sure to visit our Fine Arts page.
**Band & Choir performances are generally open to the public, so there is no ticketing fee, but all "Reserved Seating" benefits packages would guarantee your seats are held for you (no need to extra early arrival) and located in the first several rows for optimal viewing.