Production of the videos and other resources shared on the Wordsmith's Guild web page were made possible by a grant from the Texas Christian School Association, with the goal of improving writing instruction at Christian schools across the state by encouraging collaboration amongst sister institutions.
Resources

Houston Public Library
The Houston Public Library is a place to learn and have fun. You can do both by taking part in the thousands of events and programs that we provide throughout the year. Use our site to find fun events or to browse for books and research materials.
Click to visit The Houston Public Library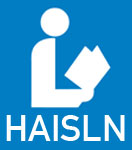 The Houston Area Independent Schools Library Network (HAISLN)
Finding the right book for your child to read can be a challenging task. Independent school librarians from the city of Houston have compiled this grade level reading list to make the selection process easier for both parent and child.
Click to visit the HAISLN Website

Fact Monster
Fact Monster is an ideal reference site for kids ages 8-14 that provides entertainment and educational resources. It combines the contents of an encyclopedia, a dictionary, an atlas, and several almanacs loaded with statistics, facts, and historical records.

KidsClick!
KidsClick! is an annotated searchable directory of websites created for kids by librarians. It provides links to great sites for kids on all topics (current events, science & math, fine arts, sports & recreation and more). Searches can be limited by reading level (up to grade 2, grades 3 – 6, grades 7 and up).

National Geographic Kids
National Geographic Kids is an exciting site where curious kids can explore their world with videos full of amazing animals, surprising adventures and fascinating facts. The site features different people, animals, and places each month with facts, games, activities, and related links.
Click to visit National Geographic

KidzSearch.com
KidzSearch provides an easy, free solution for safe internet usage. When a search is done on KidzSearch.com, it can only return Google "strict" search results and is not dependent on any computer, cookie or browser settings. The same trusted high-quality search results you expect from Google are returned, but without adult content mixed in.
Dr. Vida Robertson, associate professor of English and the director of the Center for Critical Race Studies at the University of Houston-Downtown, visited the Westbury Christian School campus April 28-29 to introduce seniors to a college class experience. He...